UNMATCHED SERVICE AND EXPERIENCE
As a company built from three generations, our roots run deep. For more than 60 years, Thompson Building Wrecking Company has served the southeast with ex-cellent demolition services at a competitive price. We are proud to say Thompson is one of the largest demolition contracting company in the Augusta area.. Our equipment is state-of-the-art and capable of handling any demolition job. We always do our best to never outsource jobs, which makes our services more cost-efficient for our clients.
At Thompson Building Wrecking Company, we are fully committed to following safety guidelines set by the Occupational Safety and Health Administration (OSHA) and the Environmental Protection Agency (EPA). Strictly adhering to these guidelines are first and foremost the most important part of any job we undertake. We pride ourselves on running a clean site, and we always put safety procedures first.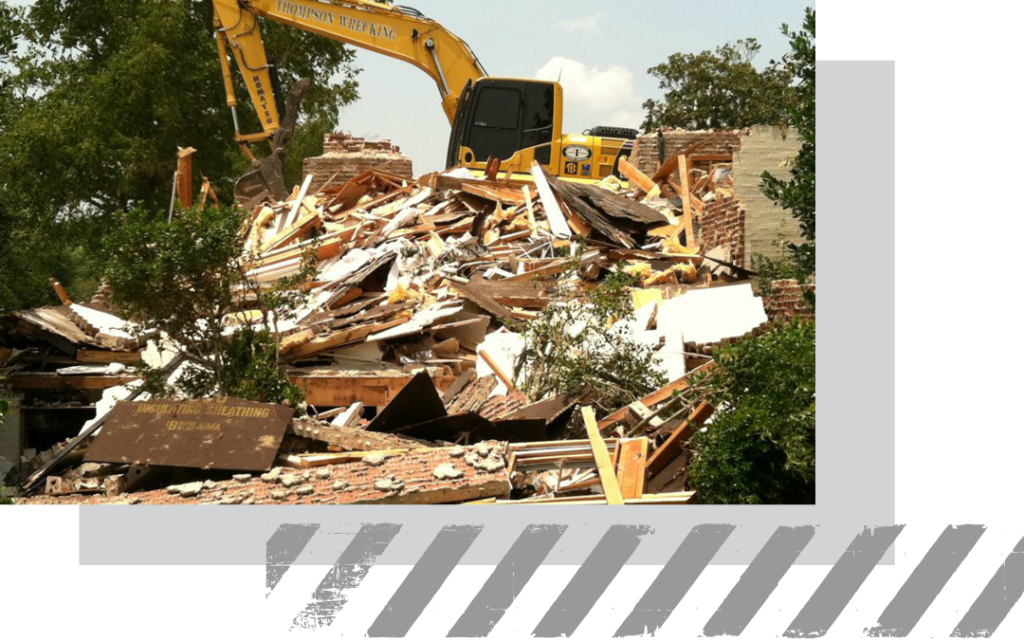 Family owned company that's extremely professional. Down to earth people who get the job done.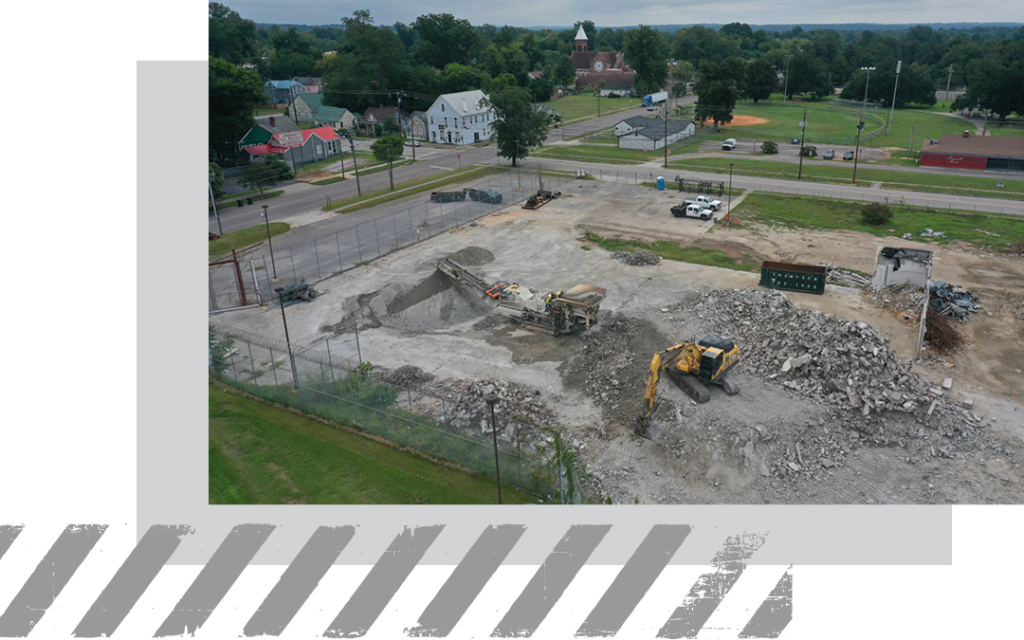 At Thompson Building Wrecking Company, we complete each job with pride. With over 60 years of experience, we provide a top-notch level of service that only a family-owned and operated business can bring. 
Give us a call so we can get started on giving you a quote!