Crushed Concrete, Reclaimed Brick and Antique Lumber
Thompson Building Wrecking is more than just a demolition company. We also have a state licensed recycling center in which concrete, asphalt, and masonry products are recycled at our facility. Crushed concrete is one of our valuable resources that we recycle and sell to local construction companies, loggers, and contractors.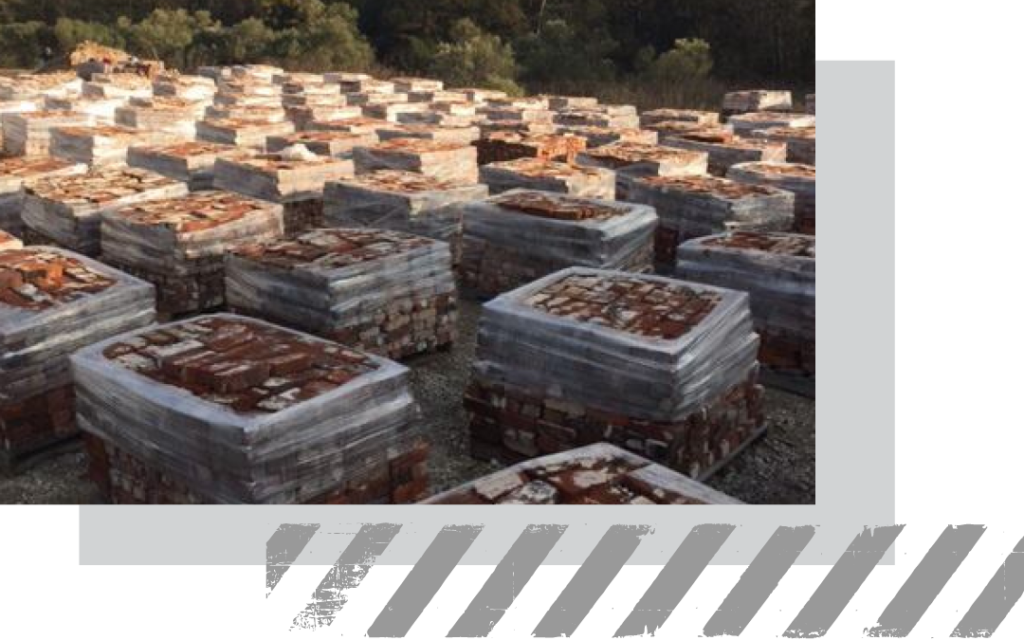 We can provide custom sizes of concrete, but the standard size that we make every day in our recycling facility is 2 in -.
Asphalt, and masonry products that we salvage during demolition projects are also brought to our recycling facility. Our goal at Thompson Building Wrecking is to recycle everything we possibly can to lower the cost of our services for our clients.
Depending on our projects, we can also take special orders on specific valuables that you may be searching for.
WHY PURCHASE RECYCLED MATERIALS
Recycled materials are often worth half the price of their natural counterparts. For instance, crushed concrete is worth half the price of natural stone and gravel. You save you or your business a lot of money by purchasing recycled materials without losing the quality.
Reclaimed wood is also a greener alternative to natural lumber. It takes less work and materials to recondition reclaimed wood than the initial process of new ones."
SAFETY FIRST
At Thompson Building Wrecking Company, we are fully committed to following safety guidelines set by the Occupational Safety and Health Administration (OSHA) and the Environmental Protection Agency (EPA). Strictly adhering to these guidelines are first and foremost the most important part of any job we undertake.
We fully comply with federal and state laws and regulations in every demolition job where we acquire recyclable materials. We pride ourselves on running a clean site, always handling the recyclable materials with care.
RECYCLABLE MATERIALS IN THE CSRA
If you need recyclable materials like crushed concrete, reclaimed brick and lumber, and antique wood, Thompson Building Wrecking Company provides that and more at a great, competitive price. Contact us today to get started on your order.
Family owned company that's extremely professional. Down to earth people who get the job done.