Well-equipped and trained to handle asbestos abatement.
Thompson Building Wrecking Company boasts a highly qualified and state licensed team of asbestos abatement workers and supervisors, who identify and safely remove asbestos from a property before it is renovated or demolished. Whether it is a large property or a small one, our team is well equipped and trained to handle any size job for asbestos abatement.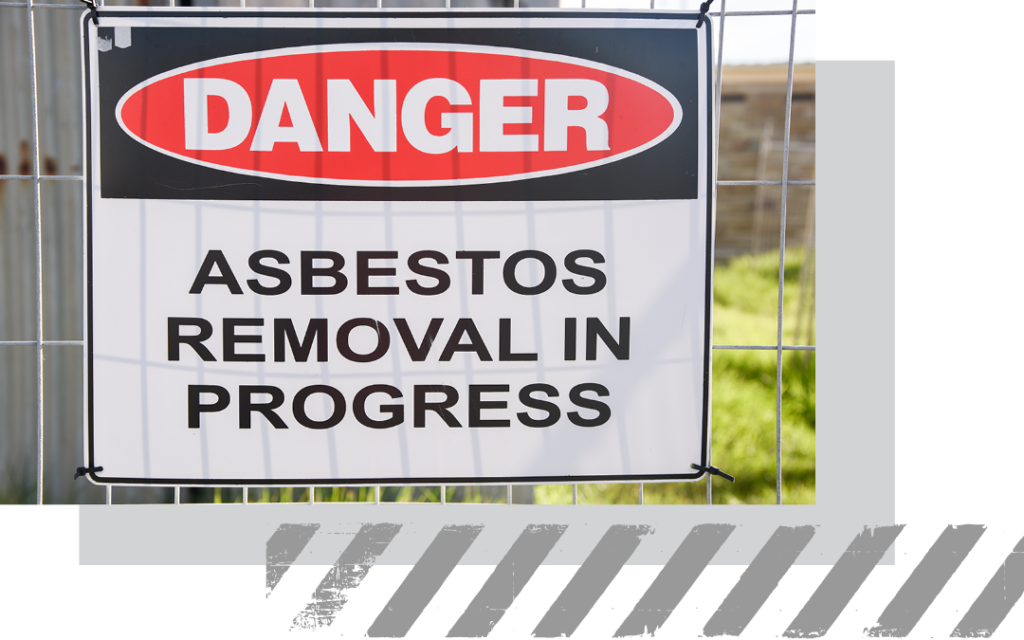 WHY COMPLETE ASBESTOS ABATEMENT
Asbestos was a common building product before the 1980s throughout the United States. It has been found that Asbestos is a known carcinogen and is linked to mesothelioma, asbestosis, and other health problems.
When you are demolishing a home, it's extremely important to complete asbestos abatement. Federal and state regulations require pre-demolition asbestos inspections reports to be completed before any work is done on the house. Once the property owner has this done, we can go in and provide you with asbestos abatement services.
SAFETY FIRST
At Thompson Building Wrecking Company, we are fully committed to following all safety guidelines set by the Occupational Safety and Health Administration (OSHA) and the Environmental Protection Agency (EPA).
For asbestos abatement, this includes completing complex preparations and making sure we comply with all the necessary laws and procedures, according to OSHA and the EPA, when handling the toxic substances.
Strictly adhering to these guidelines are first and foremost the most important part of any job we undertake. We pride ourselves on running a clean site, and we always take the high road when it comes to safety procedures.
ASBESTOS ABATEMENT SERVICES IN THE CSRA
Our OSHA and EPA compliant asbestos abatement workers at Thompson Building Wrecking Company are fully equipped to handle any asbestos abatement job. You can trust our experts to conduct a safe, professional removal. Contact us today to get started.
Family owned company that's extremely professional. Down to earth people who get the job done.