10-yard, 16-yard, 20-yard & 30-yard containers
In addition to demolition services, we can also provide roll off and concrete containers to accommodate your junk removal needs. With over 30 years of experience in the junk removal business, Thompson Building Wrecking Company is the go-to resource for roll off containers in the CSRA.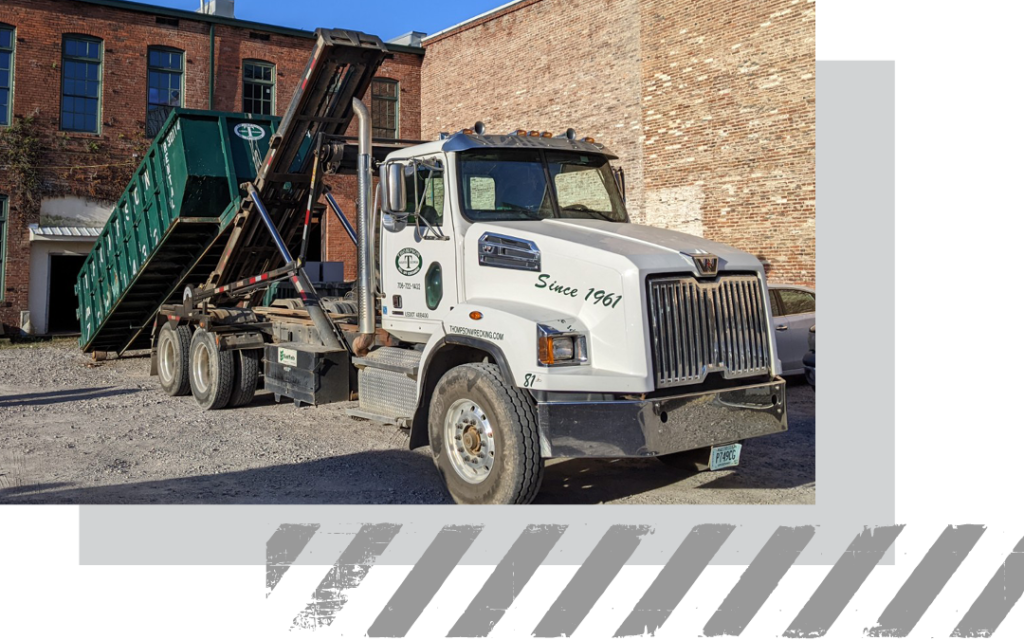 With our up-to-date fleet and large inventory of containers, we provide outstanding service to both general and commercial contractors in the surrounding CSRA area.
We have a container for every need – ranging from a 10-yard container (perfect for small cleanouts) to a 30-yard container (perfect for construction jobs or demolitions) and 20-yard concrete containers.
WHY RENT ROLL OFF CONTAINERS
Roll off containers are essential to any residential or commercial project, such as building cleanouts, construction projects, and especially demolitions. These containers help run a clean site, allowing a simple and efficient junk removal experience.
Renting a roll off container is a great way to keep your project affordable. We take the headache of dump trips and container maintenance away for a competitive price.
SAFETY FIRST
At Thompson Building Wrecking Company, we are fully committed to following safety guidelines set by the Occupational Safety and Health Administration (OSHA) and the Environmental Protection Agency (EPA). We always take the high road when it comes to safety procedures.
This commitment extends to our roll off containers. We continually perform maintenance on the containers to make sure they maintain their quality. We guarantee you won't get a dirty container full of holes.
ROLL OFF CONTAINERS IN THE CSRA
Do you need a reliable roll off container that fits the needs of your project? With great service for competitive prices, Thompson Building Wrecking Company is the name you can rely on. Contact us today and our team can help you rent exactly what you need.
Family owned company that's extremely professional. Down to earth people who get the job done.